Ending a three-year hiatus, the Pacific Northwest Brew Cup is returning to Astoria, featuring craft beer and live music.
Admission to the Aug. 18-19 festival is free. Beer fans can buy souvenir mugs and tasting tokens.
The Brew Cup started in 2002, hosted by the owners of Astoria's Baked Alaska restaurant, who years later passed the baton to the nonprofit Astoria Downtown Historic District Association. The event has become the district's top fundraiser for revitalization projects.
The pandemic and state health restrictions forced a long pause, but now the association is gearing up for another lively festival.
"We wanted to show we're back," says Executive Director Jessamyn Grace West. "Brew Cup is about more than beer. It's about community … it's about getting together."
The Brew Cup, she says, has an "incredibly strong following" in the region, plus the enthusiastic support of Fort George Brewery, which didn't exist when the festival started.
This year's event will move from the riverfront lot beside the Columbia River Maritime Museum to the Heritage Square area used by the Astoria Sunday Market.
   Some 30 craft breweries from throughout the Pacific Northwest will be offering select beers, including a number of special, limited-release brews.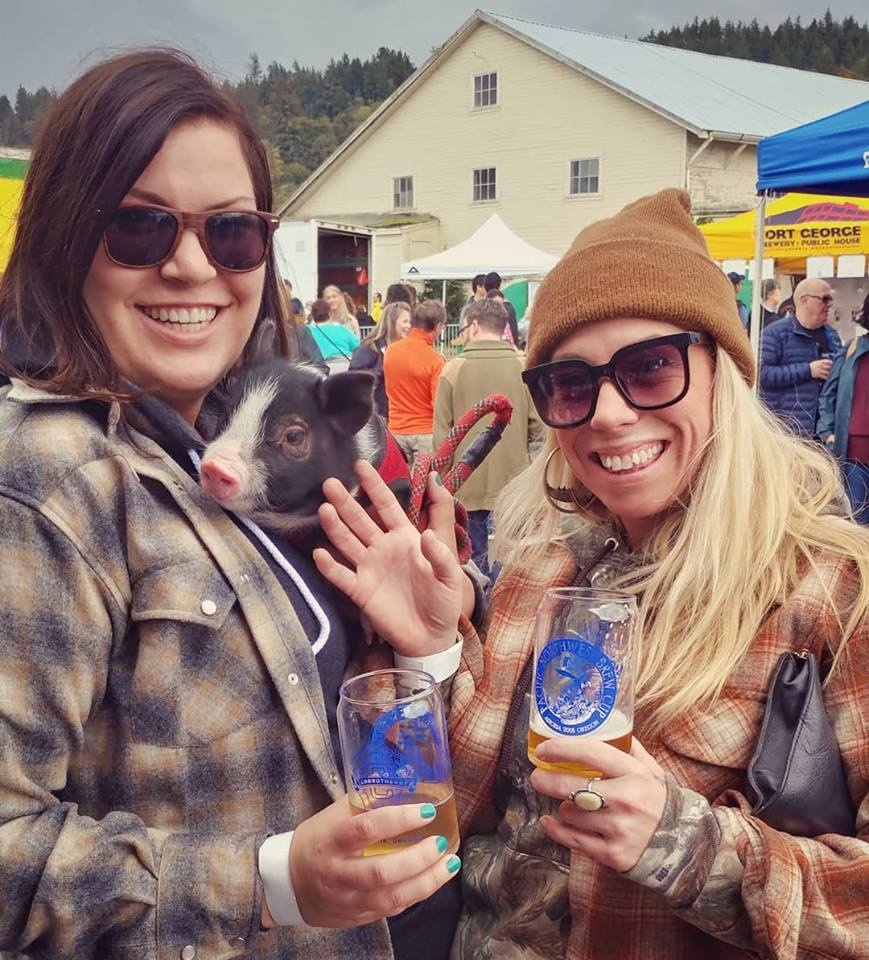 A number of food trucks will be open during the festival. There will also be a children's play area with toys, activities and games.
A beer mug and eight tasting tokens costs $20.
Eight bands will perform, including local favorites Holiday Friends and the Bond Street Blues Band.
The festival will be held 2-10 p.m. on Friday, Aug. 18, and noon to 10 p.m. on Saturday, Aug. 19.
For more details, including a full list of bands and performance times, visit AstoriaDowntown.com. The organization is currently looking for volunteers to work four-hour shifts at the festival.