Buoy Beer Co. is throwing an Oktoberfest party with beer, brats and live music, and everyone is welcome.
Admission to the Saturday, Sept. 23 event in downtown Astoria is free.
Expect plenty of German-influenced Buoy beer, of course, plus collaborations with Astoria's Obelisk Beer Co. and Portland-based Ecliptic Brewing. Buoy is also planning to unveil a couple of brews that are fresh-hopped – a sensory experience not to be missed.
Buoy usually only releases collaboration beers on draught, but the Festbier made with Obelisk will also be canned, says Jessyka Dart-Mclean, Buoy's marketing manager.
Ecliptic has teamed with Buoy to offer an Altbier, a copper-colored lagered ale that traces its lineage back to 19thcentury Düsseldorf.
The event at the Astoria Armory (1636 Exchange St.) starts at 11 a.m. and parties on until 10 p.m.
Efforts to transform the building into a Munich-style beer garden will include a huge interior tent and traditional banners, special lighting and foliage, Dart-Mclean says.
Three bands are on the schedule, starting with the lederhosen-clad Oompah Boys in the afternoon, Left on Tenth starting at 6 p.m. and Jay Si Proof at 8 p.m.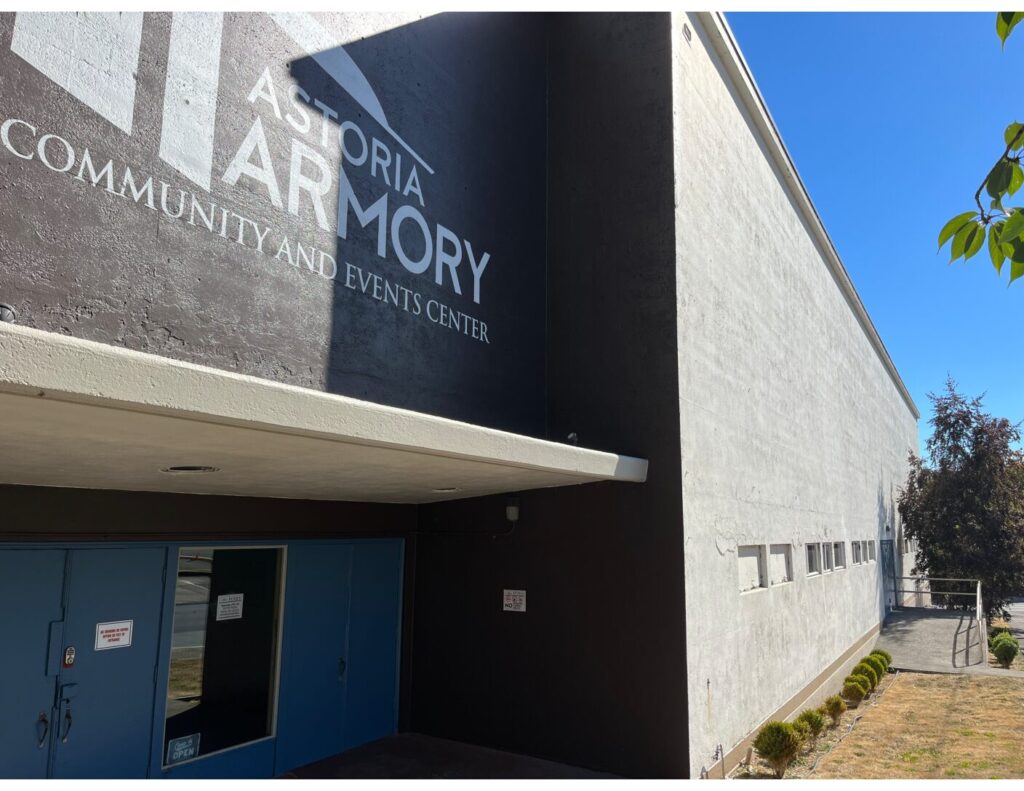 The popular but grueling stein-holding competition is back with several time slots available for preliminary rounds. Would-be contestants are asked to sign up early via Buoy's website or Facebook page. Up to 60 people are expected to vie for prizes.
(In case you're wondering, a beer-filled stein weighs approximately 5 pounds. Last year's winner – arm extended forward and level – lasted 4 minutes, 19 seconds).
There will also be cornhole and water pong tournaments, a costume contest and children's activities.
Buoy will close its brewpub/taproom at the Astoria Food Hub during the event, moving its kitchen staff to the Armory, according to Dart-Mclean.
"We'll definitely have brats," she says.
The rest of the menu is taking shape. Check back for updates.